Book a Free Strategy Session to learn more!
Behind every unique business logo design is a collaborative process. You provide the business vision and we conduct the research and concept development to ensure we can present you with a logo that identifies you and your small business to your ideal audience.
Business Logo Design in 5 Easy Steps
1. Complete the Sign Up Form
Letting us know you want a brand new logo will spark our relationship and ensure that one of our graphic designers contacts you to hear your vision!
2. Your Business, Your Vision
We talk to you about your small business to learn as much as possible and absorb the critical information we need to represent your business vision graphically.
3. Concept Options
Armed with inspiration, we create three unique and different logo styles that represent who you are. Then it is over to you to decide which concept resonates with you the most.
4. Perfection
Once you have chosen the logo concept, we simply work backwards and forwards with you to achieve a business logo design that you are truly proud to call your own.
5. Finalisation
To complete your business logo design package, we provide you with several high quality resolution versions of your logo that will allow you to place your logo anywhere your heart desires.
We also give you all of the information about your unique colour codes and the fonts we use as well. This means that you can have consistent branding across your entire business.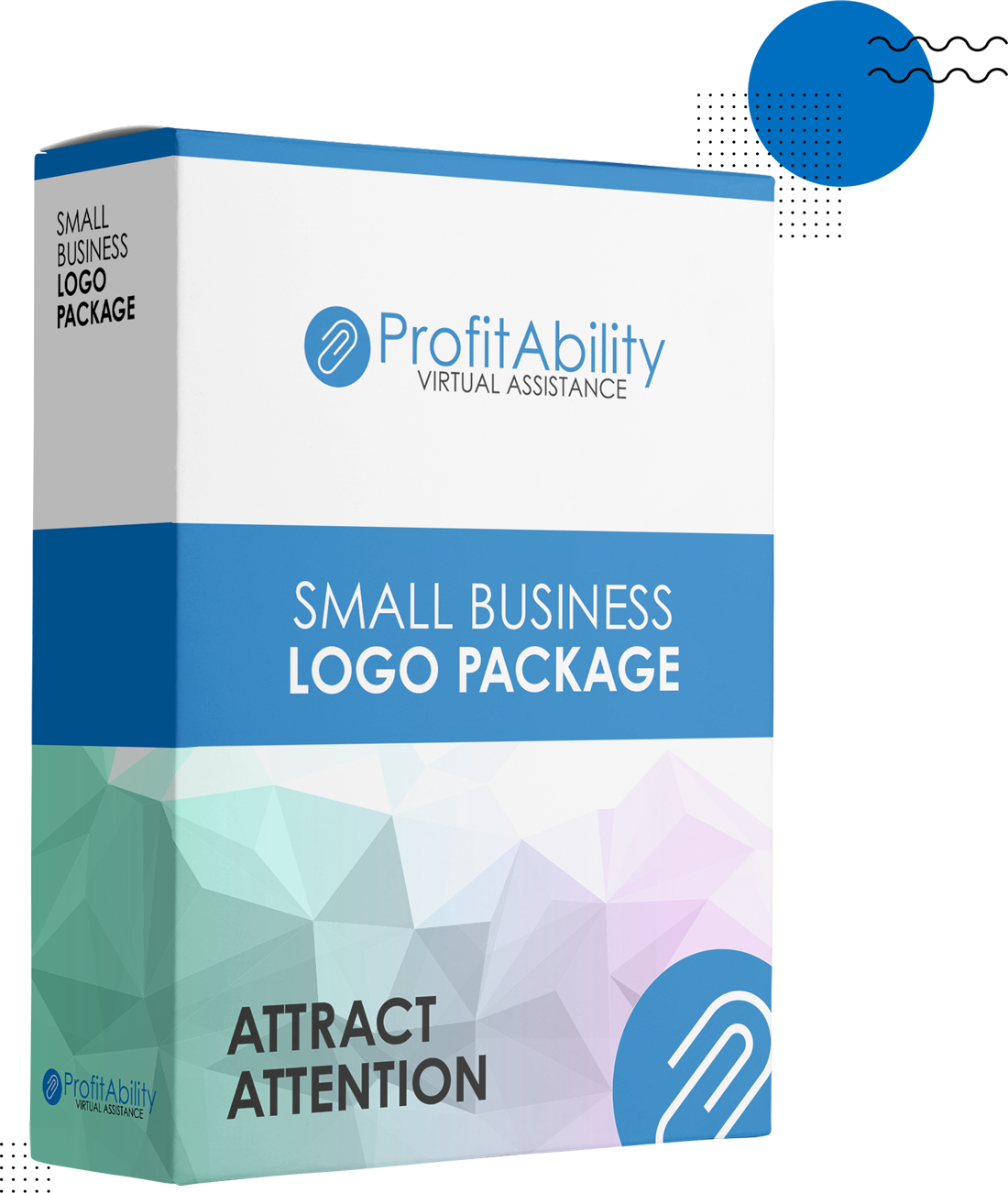 Small Business Logo Design Package
Only $245
The Business Logo Design Package includes a tailored made logo to suit you and your business, as well as:
A thorough briefing to understand your needs
3 logo concepts for you to consider
Massaging your chosen logo concept until you love it
All of the file formats you'll need to use your logo anywhere you wish
A Logo Design Information Sheet outlining your unique colours and fonts as well as an explanation of where to to use each file type
Save time, money and your sanity. Get your business branded today with our Business Logo Design Package.
Where your business logo should live
It's important to know that for different places, you might need a different file type for your business logo design.  So a file type could be a JPG, PNG, PDF, AI, or EPS.
That's why we provide you with a Logo Design Information Sheet that has all the details you need to know about your logo. It includes the colours and fonts we have used on your small business logo as well as a guide on when to use each file type provided.
We also keep a copy of your Logo and the Logo Design Information Sheet in our Client Portal, so that you have the security of knowing where you can download a copy of your business logo design at any time.
Providing you with access to these files is just another example of how we help small business owners to scale, survive and thrive! Most graphic designers simply do not supply you with these files, so you are 'locked' into using them each and every time you want a change.
We believe in giving you the power to make this decision for yourself.
We also believe that if we work hard on achieving a design that you are proud of, that you'll be more comfortable returning to us for your next graphic design project.
Not sure? Book a Free Strategy Session!