HAVE YOU BEEN AFFECTED BY THE COVID-19?
Small Business Social Media
made simple
Australian Virtual Assistants helping Small Business Owners to
Scale, Survive and Thrive
Australian Virtual Assistants helping Small Business Owners to Scale, Survive and Thrive
If it is social, we create media for it
Want to ask a question?
Let's chat about your Social Media needs
Do you want to know more about social media outsourcing for small business?
Then please feel free to take advantage of our FREE 15 minute Social Media Strategy Sessions.
Book a FREE strategy session with us
Meet your Social Media team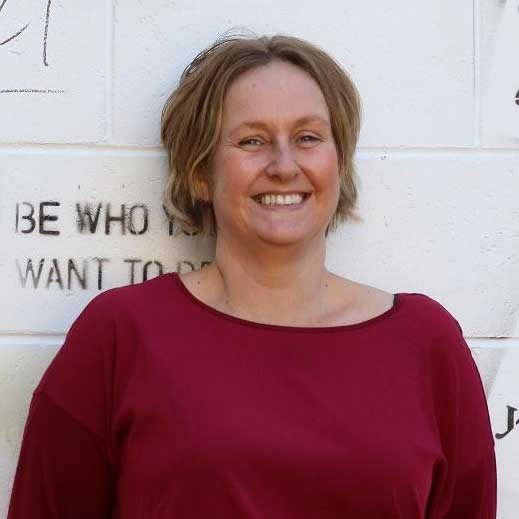 Prue Leng
Virtual Assistant & Copywriter
Rachael Mills
Virtual Assistant & Social Media
Edgar Larsen
Website & Graphic Designer
Three PostsOne Social Channel
$72.60
per week
You can nominate your favourite social platform
Discounts available for more than one social channel
Five PostsOne Social Channel
$121.00
per week
You can nominate your favourite social platform
Discounts available for more than one social channel
Seven PostsOne Social Channel
$169.40
per week
You can nominate your favourite social platform
Discounts available for more than one social channel
Set up aSocial Media Profile
$145.20
per profile
Get the maximum exposure for your chosen channel
Content CreationInspiration Matrix
$145.20
per hour
Never think about what to post about EVER again
BlogWriting
$145.20
per blog
Rank higher in Google and other search engines
Social MediaSpecialist
$48.40
per hour
We can assist you with all of your Business' Social Media needs.
FacebookLive Repurpose
$0.81
per minute
Repurpose a Facebook Live into a Blog, Video, Podcast and more
SomethingElse?
Get a Quote
Simply contact us for a quote on your unique project
The Art of Storytelling on Social Media
The Art of Storytelling on Social Media is a practical, hands on workshop that aims to educate Small to Medium Business Owners and those in control of Social Media for Businesses on the power of using storytelling to create a deeper connection with their online audiences.
Participants will deep dive into the psychology of storytelling to discover exactly why it works and how they can confidently use it to their advantage. 
The workshop will give participants practical steps on how to implement Storytelling into their social channels and walk away with valuable topics ready to be discussed with their online communities. They will also learn how to effectively communicate on videos too!
Discover a new approach to posting on social media with this fun, thought-provoking workshop.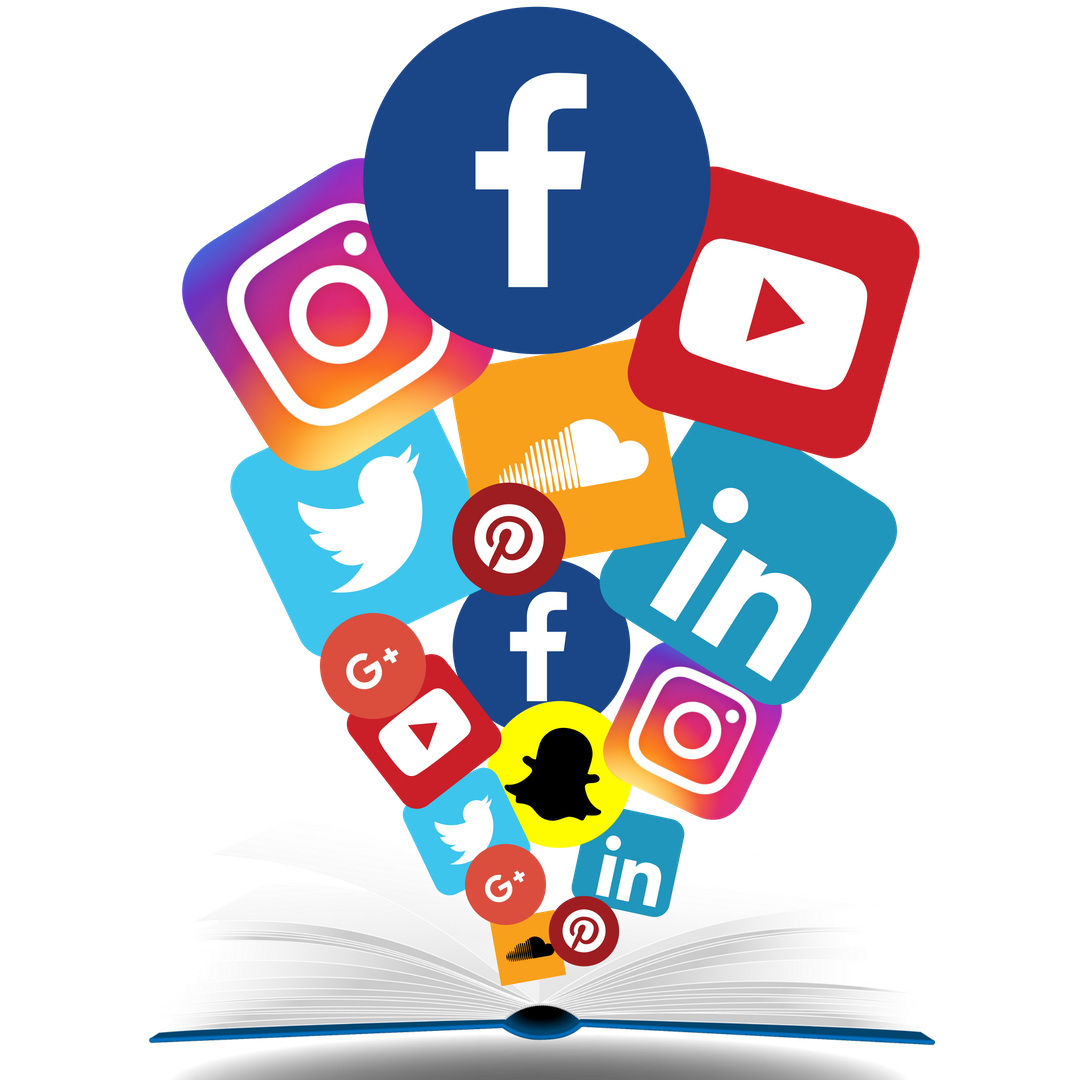 Frequently Asked Questions
We are happy to assist you with any social media channel, however we actively work with the following channels on a regular basis:
Facebook
Instagram
Twitter
LinkedIn
Google My Business
Youtube
And some not so regular channels:
Pinterest
TikToc
SnapChat
Sound Cloud
Many Chat
WhatsApp
Your security is really important to use, which is why we only request the access we need to support you with your project goals.
Each social media platform has it's own access requirements and therefore we will talk to you about the most effective way for us to access your social media profiles, however here is a general summary:
Facebook - We will send you an access request via our Facebook Business Manager Account. Our Facebook Business Manager account allows us to support multiple businesses from the one platform and it gives you the peace of mind that you can remove our access at anytime. Once we make the request to access your page, you will receive a notification, which you will need to accept and then enter in your password to confirm the acceptance.
LinkedIn - You will need to log into LinkedIn. Click on 'Me' and then click on '<your business name>' under 'Manage'. Then click on 'Admin Tools' and then 'Page Admins' and type 'Kylie Ufer' in the 'Add new admin by name' bar and then click 'Save Changes'.
YouTube & Google My Business – You will need to supply us with your Google username and password.
Instagram, Twitter, Pinterest, Sound Cloud and most other social platforms – You will need to supply us with your username and password.
When you are ready, we are happy to guide you through this process step by step, button by button.
We have a commercial licence to access a stock image library and therefore we are approved to use any of the images we supply you.
Having said that, we love to use your images too if you have any that would be suitable for sharing on social media.
You do!
As soon as you pay your account with us for the support we have supplied you, you become the owner of the content we have created on your behalf.
Nope!
None what-so-ever and you will only ever be invoiced for the work that we have physically completed for you.
If you ask us to create regular weekly content for you, we will generally have your content ready up for up to three weeks in advance.
Following feedback from our clients, we have implemented a weekly invoicing system to assist Small Business Owners with managing their cash flow.
Our invoices are created every Monday and are generally emailed out on Tuesday/Wednesday.
On your invoice you will also see a detailed record of all of the tasks that we have completed on your behalf and the time it took us to complete the tasks.
If you have supplied us with your Credit Card Details, we will debit your card within the next 24 hours. If you haven't, you can locate our bank details on the bottom of your invoice and our payment terms are strictly 7 days.
There are three simple steps we need to cover off in order to help you in the best possible way:
We need you to complete a Registration Form. This gives our Team permission to receive and share information and images with you and to ensure that your privacy and business confidentiality is protected.
We will then discuss your project and desired outcomes with you to ensure that we completely understand your requirements.
We will start the project and keep in contact with you regarding our progress and any other questions that may arise once we start the project.
You are also more than welcome to provide us with images, content and ideas that you come across as well while we are working together.
Discover the
Small Business Learning Centre
We recognise that many Small Business Owners want to teach themselves how to look after certain parts of their social media strategies and get a better understanding of potential opportunities.
Therefore, we developed the Small Business Learning Centre which has a tonne of free and affordable self paced training courses that can assist Small Business Owners with the skills they need to learn.
Super-charge your Social!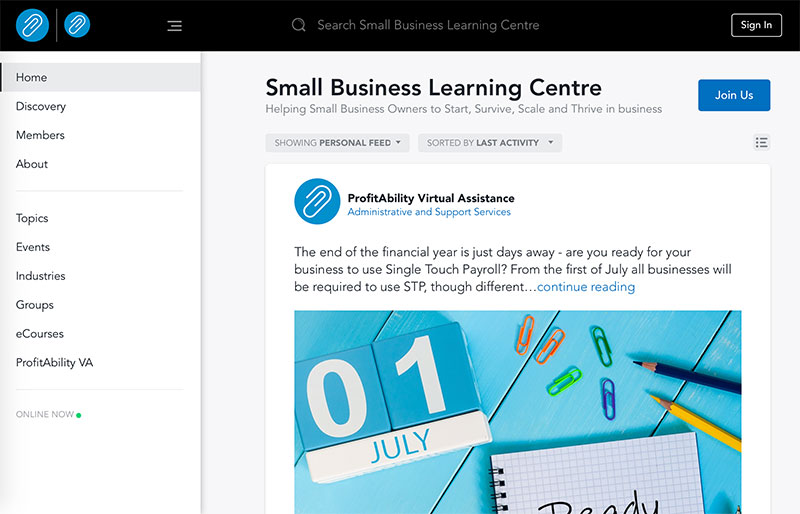 Check out or Top 3 Social Media Courses
Creating
Facebook Stories
You'll learn to create Facebook Stories for your audience
Facebook Stories are a feature based on Instagram Stories, where a user can post an image or short video to a separate area of Facebook. These posts last 24 hours and can be premade images or photos taken within the Facebook Stories camera on the app. They're great for engaging your audience, and you can even make ads for Stories!
How to Create
Instagram Stories
We will take you through step by step and button by button
Instagram Stories have been steadily increasing in popularity, with over 400,000 users joining in on the fun every day! 
A story is a short video or a photo taken in the Instagram app, which you can share to your followers for just 24 hours. This makes it perfect for sharing behind the scenes content that shows your authenticity and can amuse your followers! 
All-in-all, Instagram Stories are a great way to get people to like your business even more!
Facebook
Settings
10 settings you need to GET RIGHT on your FACEBOOK PAGE!
Learn about the 10 key settings in Facebook that you need to get right so that your Business Facebook Page has the best opportunity to reach your target market and to get the results you need.
Follow us on Social Media
Ph: 1800 VA HIRE
Suite 6 & 7, 67 East Street
Po Box 736
ROCKHAMPTON QLD 4700