Affordable Graphic Design: A Small Business Essential
Spread the word! Share this article: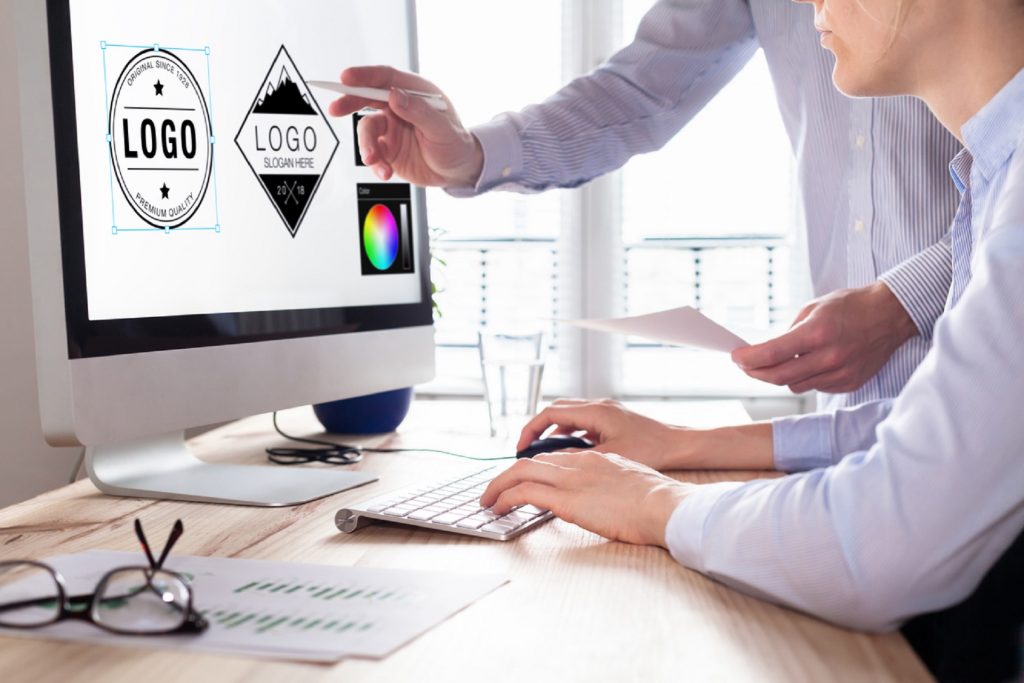 You know the saying a picture is worth a thousand words? This has never been truer than when it comes to the look and feel of your business.
Your customers come in contact with with small business logos, brochures, websites, packaging, branding and signage each day.
What makes these standout? Good graphic design. If you are a small business owner, by default, you are in the business of graphic design too.
However, if you feel out of depth delving into the creative realm yourself, affordable graphic design assistance could be the solution.
Here we share 5 of our best design ideas and helpful tips for small business:
1. Good design makes you look good
Make a positive first impression and gazump your competitors with visually pleasing, professionally designed graphics. Impressive looking brochures, business cards, websites and flyers can influence people to form positive opinions about your product, service or brand.
Good design can set you apart from your competition and increase your small business' ability to stand out. This is particularly important as more and more businesses move online and competition is tight.
Graphic design has become a crucial part of physical and virtual business markets. Small businesses need graphic designers to create unique mobile experiences and social media content.
2. Affordable graphic design DOES exist
Want your business to look a million bucks without having to spend the equivalent? It is possible to hire a graphic designer on a project or hourly rate basis, without breaking the bank.
Virtual graphic design assistance gives you access to a professional and experienced graphic designer who can help you stand out from the crowd.
The good news? Forget expensive agency fees and retainers, you can access your very own designer from less than $50 an hour.
3. You don't need an inventory of expensive branded merchandise
But you do need the bare minimum, professionally designed collateral for your small business:
Logo – clean, simple, recognisable without excessive colours. Remember, your logo has to look good in black and white as well as colour.
Website – Simple to navigate with a clear call to action of what you want visitors to do (buy, order, subscribe, contact you). Ensure your business contact details are visibly listed on every page. A good website doesn't need to cost a fortune. We can design a basic 4 page website with all the essentials for just $650.
Marketing Collateral – This will vary depending on the type of your small business and the products or services you offer. Keep the look, layout and messaging consistent across all your documents such as flyers or brochures.
Business Card / Email Signature – whether hard or soft copy, your small business calling card needs to be clear, easy to read and include your logo, contact details and social media icons (Facebook, Twitter, Instagram, LinkedIn etc.). Double check all contact details and phone numbers are correct, with no typos, missing digits or missing area codes.
These all need to look consistent, because all representations of your brand should be visually similar. Why? To build trust and to ensure that your brand is recognisable. Great graphic design achieves this much-needed consistency.
4. Best graphic design software for small business
Of course you can DIY graphic design for your small business. There is a host of free and affordable graphic design software resources that allow you to create logos, social media posts, flyers and much more, often with a template library to get you started.
Canva is a free graphic design platform that allows users to create social media graphics, presentations, posters and other visual content. It is available on web and mobile, and integrates millions of images, fonts, templates and illustrations.
5. Graphic Design trip hazards and pitfalls to avoid
If you are venturing down the DIY design path, avoid the following downfalls:
❌ Too many fonts: use no more than three fonts in any single layout
❌ Little or no white space: avoid filling every inch of blank space with text or an image. Clutter is confusing.
❌ Too much text: fitting too many words into one line of text decreases readability. Aim for 50 to 60 characters per line.
❌ Blurry or stretched logos and/or poor-quality images: these look unprofessional and you're your business the wrong impression. Ensure you have a vectorised logo which can be scaled to any size and still appear crisp. Get yours in 24 hours here…
❌ Avoid the temptation of cheap design sweat shops: you get what you pay for and while overseas online freelance services may be the cheaper option, they may not be the best option. Limited language and/or grammar comprehension and misunderstanding of your design brief could cost you more time and money in the long run.
If you are a business undergoing growth but can't justify a full-time graphic designer, or if you need to quickly move your physical business online, our Virtual Assistance for Small Business can help.
Virtual Assistance is a cost effective way to get a professional look and feel for your business, through affordable graphic design.
Check out our range of affordable graphic design services, packages including flat rate graphic design services here…
"There are three responses to a piece of design – yes, no, and WOW! Wow is the one to aim for." – Milton Glaser
Spread the word! Share this article:
ProfitAbility Virtual Assistance specialises in Small Business Support for Business Owners.
Follow us on Social Media
Ph: 1800 VA HIRE
Suite 6 & 7, 67 East Street
Po Box 736
ROCKHAMPTON QLD 4700