Supporting Small Businesses – How #BuyFromTheBush can help your small business
Spread the word! Share this article: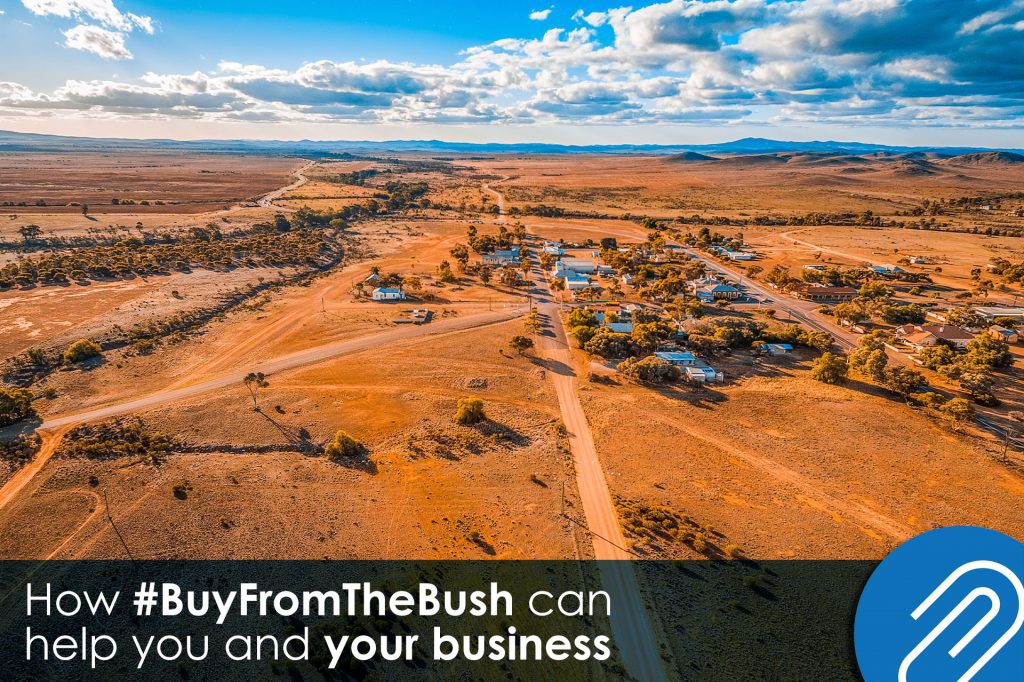 It's been a rough time for rural communities in Australia. With many farming communities dependent on rain to keep them afloat, it's been a struggle for many families to make ends meet. Enter Grace Brennan, who started the #BuyFromTheBush hashtag and social media profiles to support small businesses in her local community. The purpose of the Buy from The Bush campaign is to encourage those in metropolitan areas to spend their money on rural small businesses in order to keep rural communities alive and thriving during these hard times.
How Can You Benefit?
There are two ways that someone can use the #BuyFromTheBush hashtag – for those who aren't in rural, drought-affected regions, it's a fantastic way to get some beautiful, handmade goods that are perfect for you or make excellent gifts while supporting small business out in the bush. All you need to do is go to the official Buy from The Bush accounts on Facebook and Instagram and have a browse, or simply go through the #BuyFromTheBush hashtag on either platform to find other goodies not yet featured.
For those looking to utilise the #BuyFromTheBush hashtag for their own businesses, having a great social media presence is vital. There are a few things that can make a real difference in your social media success, leading to a higher chance of being shared and better outcomes for your small business
Making Better Content
For most smartphone users, it's not too difficult to get some great photos with just your built-in camera, but there's a few things you can do to make sure your photos always come out stunning, such as making sure your products are well lit, in focus and that your product stands out against the background. If your camera isn't up to scratch, photo editing software can help sharpen, colour correct and focus your image to make it as perfect as can be, going far beyond the capabilities of Instagram's built-in editing tools. Having a great image that stands out in the #BuyFromTheBush hashtag can make people want to click on your product!
Using video can also be a huge asset. Putting a short video about how your product is made, how to use the product or just showcasing how good it looks can really engage your audience. While on Instagram the best engagement comes from a healthy mix of images and video, Facebook users have reported up to 5 times the engagement on their videos over photos.
We Can Help!
If the thought of creating professional social media content is intimidating, or you're just too darn busy creating your products, shipping products and growing your budding business, ProfitAbility Virtual Assistance is here to help. With our incredible team of Virtual Assistants specialising in social media, we can take care of your business's #BuyFromTheBush campaign while you take care of everything else. We also can help you in building your own professional website to sell your products on, assist you with bookkeeping to keep the ATO happy, or just about anything else you need to support your small business! All you need to do is let us know what you're interested in HERE or give us a call on 1800 VA HIRE.
Spread the word! Share this article:
ProfitAbility Virtual Assistance specialises in Small Business Support for Business Owners.
Follow us on Social Media
Ph: 1800 VA HIRE
Suite 6 & 7, 67 East Street
Po Box 736
ROCKHAMPTON QLD 4700