Digital Grant Program: How to get your dream website for half the price!
Spread the word! Share this article: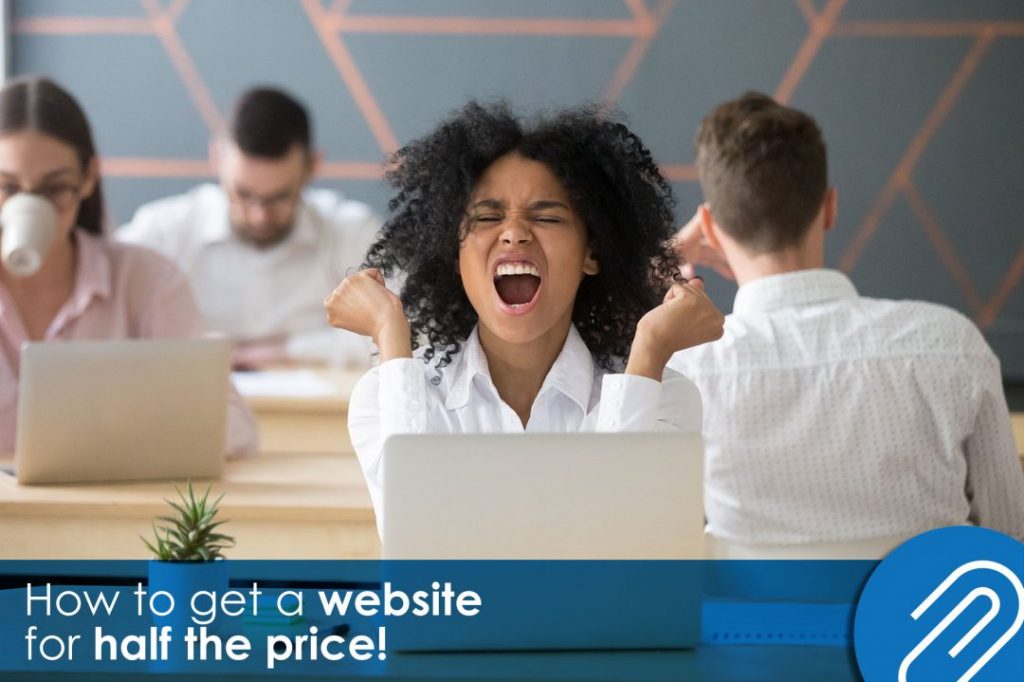 Technology is making our lives better than ever before. As well as allowing all of us to better connect with our loved ones and find the information we need, it also provides Australian small businesses with the unique opportunity to reach larger audiences than ever before, thanks to the power of websites. Getting a website, however, can come with a lot of challenges. Creating your own from scratch can be intimidating, and easy website builders often have flaws that make them less viable for small businesses, such as a lack of SEO features and restrictive functionality for growing businesses. On top of that, getting a website built by a professional can be prohibitively expensive, so what's the solution? The Queensland Government's Small Business Digital Grant Program.
What is the Queensland Government's Small Business Digital Grant Program?
The Queensland Government's Small Business Digital Grant Program provides matched funding between $1,000 and $10,000 for businesses to use to pay for things such as social media training, new digital equipment or the creation of a new website. The grant officially opens on the 11th of November and closes on the 10th of December.

The way the grant works is that the successful applicant can make a purchase for an applicable product or service, and the government will use the grant money to reimburse half the funds. As the minimum reimbursement is $1,000, this means that the minimum project value is $2,000. You can learn more about the grant and the things you can use the money for on the Business Queensland website.
Don't live in Queensland? We have a solution for you HERE.
We can help you apply for the digital grant and build your dream website!
In order to be in the running for the digital grant, you'll need to complete an application. This application must include details on what you're seeking funding for, how this will enhance the digital capabilities of your business and the impact the technology or service will have on your business, such as revenue growth, cost savings, time savings and employment outcomes.
Here at ProfitAbility Virtual Assistance, we can write your application for the Queensland Government's Small Business Digital Grant on behalf of your business. Having previous success writing grants and tenders, our professional team of writers can help you secure the funding your business needs to help your business scale, survive and thrive!
Not only can we write your grant application for you, we can also provide digital services that fall into the grant's applicable services, such as creating a website for your business! A website is vital for every business, allowing potential customers and clients to access vital information about you and your amazing products and services!
ProfitAbility Virtual Assistance's web design team is capable of creating beautiful easy-to-manage-yourself websites, booking systems, digital storefronts and automated business solutions. They are all mobile-friendly and perfect for any industry!
Thanks to the affordability of our websites, we can create custom packages for you in order to meet the minimum spending threshold for the digital grant! That means along with a premium website, we can also provide training on how to update and customise your website on your own as well as training in how to use social media to drive traffic to your new website and how to improve your Google ranking.
Get in Touch Today
If you're interested in applying for the digital grant, then we'd love to support you through the process. Having successfully achieved grants and tenders for other clients, ProfitAbility Virtual Assistance is the perfect one-stop-shop to get you the digital boost you deserve, so that your business can scale, survive and thrive! All you need to do is fill out our online form HERE or give us a call on 1800 VA HIRE (1800 82 4473) to further discuss your businesses' needs.
Don't live in Queensland? Here is a suggestion for you …
Just because you don't currently live in Queensland, doesn't mean that you have to miss out on this opportunity completely! We have Virtual Office Address Packages available where you can use our physical address and postal address as your own if you want to. You can find more information on our Virtual Office services and benefits HERE or call us to discuss your strategy further.
Spread the word! Share this article:
ProfitAbility Virtual Assistance specialises in Small Business Support for Business Owners.
Follow us on Social Media
Ph: 1800 VA HIRE
Suite 6 & 7, 67 East Street
Po Box 736
ROCKHAMPTON QLD 4700