VIRTUAL ASSISTANCE: How outsourcing helps small businesses succeed
Spread the word! Share this article: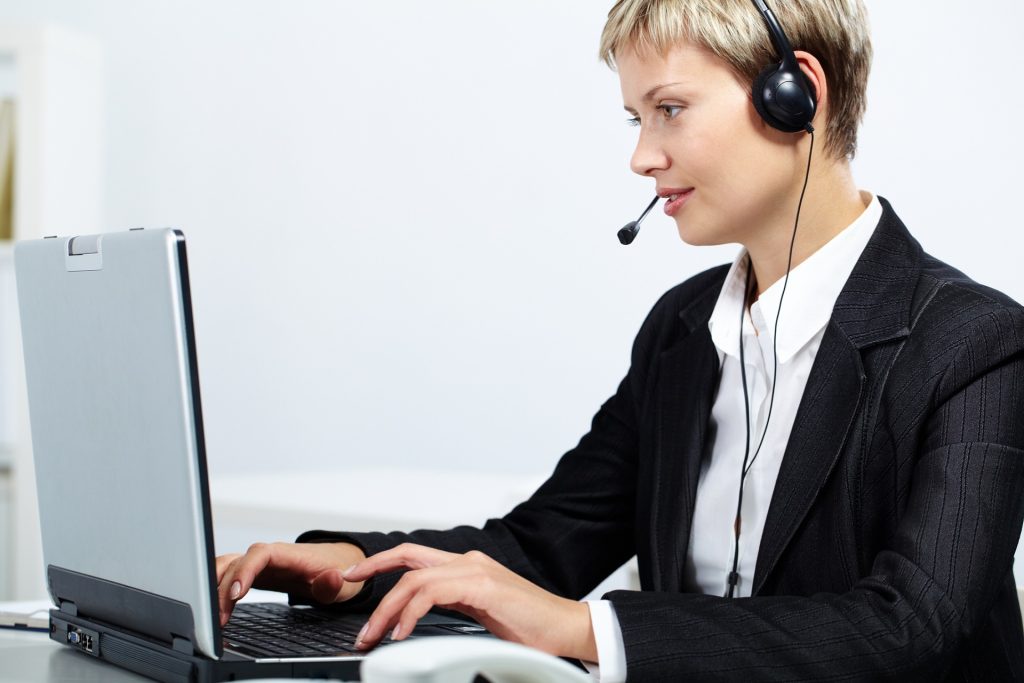 Virtual Assistance is not the exclusive realm of international conglomerates or big burgeoning businesses. Start-ups, solopreneurs and side-hustlers can all benefit from having someone else do tasks for them. Jobs they don't have time for, don't enjoy or don't have the required skill set for.
Many business owners and entrepreneurs would know of Tim Ferriss's handbook for rich living; The 4-Hour Workweek which advocates for outsourcing jobs to third parties.
He says businesses who outsource reduce costs, improve focus, gain access to top professionals, free-up resources for growth and increase efficiency.
Regardless of business size or industry, time is your most valuable asset. As Ferriss encourages, be a business owner – not a business runner, by outsourcing jobs to people.  
So, where do you start?
WHAT IS VIRTUAL ASSISTANCE?
Virtual assistance involves real, live humans who work as professional, independent contractors providing administrative and support to businesses.  
They typically operate externally with remote access to required documents and platforms, such as shared calendars, websites and social media.
A good virtual assistant will understand your business and the support your need to scale, survive and thrive. 
They can offer solutions and business ideas to ensure you are a respected leader and authority in your field.
HOW DO I KNOW IF I NEED VIRTUAL ASSISTANCE?
A virtual assistant is a great way to affordably delegate tasks that can eat away at your time.  
What price would you pay to reduce labour costs, have 24/7 support and to have access to an experienced professional who can achieve a task in half the time you can?
Virtual assistance gives you access to a wide set of skills that your team might not possess, plus instant project support.
Imagine having your calendar, calls, emails and website managed for you?
Dollars aside, do you know what proportion of your workday is consumed being a 'business runner?'
Look at your calendar or planner and identify your pain points. These are the tasks that take the longest to complete … the ones you keep putting off. Add these up and work out what freeing up that time would mean to your business growth.
Seek out a virtual assistant specialising in these areas so you can refocus your efforts on what you do best.
WHAT IS THE BEST VIRTUAL ASSISTANCE OPTION?
Virtual assistants are especially in demand by entrepreneurs and online businesses. This support helps them through the growing and scaling stage, without the overheads of staff or office space.
This is where virtual assistance for specific tasks (e.g. social media strategy) comes to the fore.
Select a virtual assistant business that best suits your business needs, remembering, not all virtual assistants are created equal.  
While cheaper, online marketplaces for quick-fix freelance services may look appealing, you will get what you pay for. This means you may find yourself having to rectify the work you have already paid for; costing you even more time and money.
Many virtual assistance businesses offer bespoke packages, allowing you to cherry-pick exactly what services you need, at an affordable rate.
Need help with bookkeeping? You should be able to negotiate a service package on a weekly, fortnightly or monthly basis, such as:  
BAS
Payroll
Bank feeds
Accounting software
Trust accounts
Superannuation
Single touch payroll
PAYG
Enquire about one-off or daily packages, such as Day to Day Bookkeeping, Ad hoc Bookkeeping Support or Bookkeeping Health Check.  
If hourly rates are preferable to you, find out how the virtual assistance business charges.  
ProfitAbility Virtual Assistance's hourly rate for virtual assistance is $48.40 per hour, with time charged in 5-minute increments. This means if a task takes 15 minutes to complete, then you are only charged for 15 minutes or $12.10.
Equally, if it only takes 105 minutes to build a new website landing page, then $84.70 is all you'd be billed.
WHAT CAN I EMPLOY A VIRTUAL ASSISTANT TO DO?
Depending on your unique business needs, a virtual assistant could assist with any or all of the following:  
Bookkeeping
Travel & planning
Data entry
Customer enquiries
Online filing & storage
Databases & CRM
Manage email inbox & spam
Meeting minutes & more
Resumes, CVs & cover letters
Research & reports
Form creation & completion
Data mining & lead generation
Grant & tender writing
Virtual receptionists (answering calls)
Social media marketing
Website design and online presence
Calendar management
Copy & content writing
Graphic design
Market research
WHAT ELSE SHOULD I LOOK FOR?
Seek out highly skilled Virtual Assistants who understand what it is like to be a Small Business Owner. They can relate to just how many tasks you are juggling, from sales, to bookkeeping, to marketing, to websites. This means they appreciate the return on investment you expect for your business.
Enquire about the virtual assistants' on-boarding process. Ideally, this should be simple, yet robust enough so they can start work immediately, without having to keep coming back to you for information.
The virtual assistance business should offer you a dedicated account manager, who is responsible for ensuring they are responsive to your calls or emails (this is where having an Australian Virtual Assistant is advantageous).
Ask about real-time billable hour tracking and charging increments; you only want to pay for the time it actually takes them to complete a task.
READY TO GO VIRTUAL?
If you want to achieve more today in your business, find out how ProfitAbility Virtual Assistance's team can help. 
Book a FREE strategy session now. You can choose a Face to Face Session via Zoom, or a Phone Session.  Check out our FAQs for more info …
Spread the word! Share this article:
ProfitAbility Virtual Assistance specialises in Small Business Support for Business Owners.
Follow us on Social Media
Ph: 1800 VA HIRE
Suite 6 & 7, 67 East Street
Po Box 736
ROCKHAMPTON QLD 4700