Virtual receptionist appointment scheduling
Spread the word! Share this article: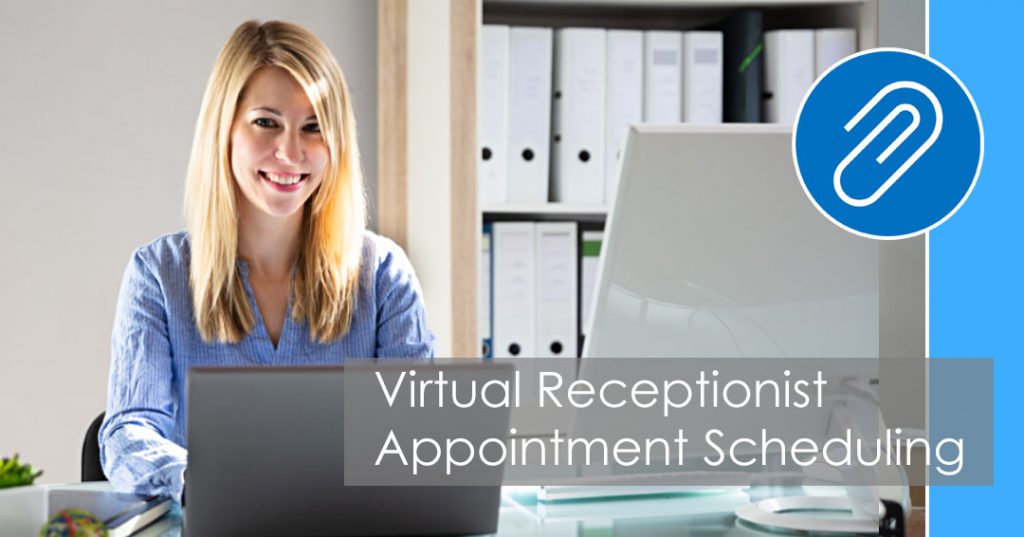 NEVER MISS AN OPPORTUNITY:
Your Virtual Receptionist takes important appointment schedules for your business
As the holiday season begins and Covid19 restrictions are becoming more relaxed, businesses and service providers across Australia are preparing to welcome an increased amount of customer traffic, both in-store, over the phone and online.
With this in mind, businesses may find themselves overwhelmed with enquiries and discover that having a Virtual Receptionist on their team to take care of their appointment scheduling, will be an absolute game changer!
While we are still adhering to social distancing and following Covid19 safety protocols, having a well-established appointment scheduling process for your business can be crucial for your success. Knowing exactly when, where, and what time your customers are expected to come and go, will allow you to manage your own time and workspace more efficiently.
Time is indeed a valuable asset for both your client and your business; hence, appointment scheduling is one of the most important areas that needs attention to detail and proper communication.
How can a Virtual Receptionist help you manage your appointment schedules?
Business owners and managers who focus on growth and development are more likely to succeed than those who micromanage. When tasks such as appointment scheduling can be assigned to a highly-qualified, experienced professional, it becomes more beneficial for businesses to employ a Virtual Receptionist rather than put in the time and effort on administrative tasks.
You are assured that all your calls are answered, your inquiries are addressed, and you never miss a business opportunity. Proper scheduling with clients is communicated in an orderly and timely fashion that is customised to your needs and requests.
A Virtual Receptionist can be available to schedule appointments and meetings at any time that your business requires, hence, you never miss any calls or communication from clients to your business.
How does appointment scheduling work with a Virtual Receptionist?
Different businesses have a variety of standard procedures when it comes to scheduling. Our Virtual Receptionist services can always be customised based on your business' needs.
Here is a common appointment scheduling process:
Your customer calls to book an appointment.


Our team of Virtual Receptionists answer the call in your business name. Your client is none the wiser that we are a third party provider. In fact, they will have the impression that we are sitting at the front reception desk in your office.


We can take the customers appointment details and either:



Place the appointment directly into your appointment booking software such as ServiceM8, Cliniko, PowerDiary, Google Calendar, Aroflo or any other software you have in place.

Text the details to you.

Email the details to you.



Once the call is complete our Virtual Receptionists will record how long the call took. You are only charged for the time that we are actively working for you.


When required, our Virtual Receptionist team can call your clients back to offer further information, or to reschedule appointments. This is especially convenient when one of your team members is unwell or has had an unexpected situation arise.
What's the difference between having automated scheduling software and a Virtual Receptionist to manage appointments?
First off, having a more "personalised touch" gives a professional impression to your potential customers and existing clients. They can feel more at ease when they speak with a Virtual Receptionist, rather than an automated system, answering machine or voice message.
Also, an automated scheduling system software is not as accurate with wait times as a Virtual Receptionist would be. It is unable to quickly factor in required gaps between appointments for travel or transitioning between clients. It also can't manage late or cancelled appointments in real-time, thus, it may create confusion on your part and long wait periods for your clients.
Double-booking and follow-up calls can also be tricky when dealing with automated scheduling system software. On these occasions, a Virtual Receptionist would be more reliable in assuring that all your schedules are all in place and are 100% accurate.
Other aspects such a follow-up calls and maintenance work makes all the difference between dealing with a Virtual Receptionist as opposed to having automated scheduling software in place.
You need a Virtual Receptionist for your appointment scheduling
You can breathe easy and focus on developing your business with a Virtual Receptionist in place.
Administrative office tasks are important yet time-consuming. By outsourcing your appointment scheduling to a Virtual Receptionist, you are gifting yourself more time. This is time you can spend working on the other important aspects of your business.
You can take a huge weight off your shoulders and show up to your business meetings and client appointments on time with a clear mind.
Never miss an opportunity to grow your business with a Virtual Receptionist. Have someone assist you with managing your time and creating the best customer service experience for your highly valued customers.
If you'd like to know more about our services, or would like to book a chat to go through how we could assist you then please click on a button below.
Spread the word! Share this article:
ProfitAbility Virtual Assistance specialises in Small Business Support for Business Owners