What is a virtual office?
Spread the word! Share this article: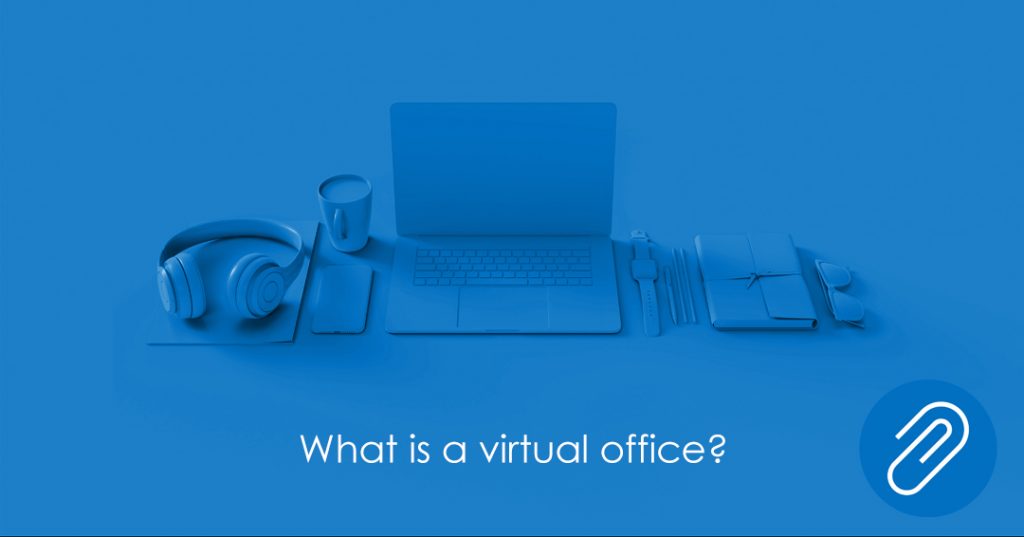 How would it be to have an office, but without all of the overheads?
So, no utilities bills, administrative staffing costs, but a fully functioning office space to base your business from.
That's the idea of a virtual office, and in this article I'll dig a little deeper into the benefits that having one brings.
What is a virtual office?
First off, what is a virtual office?
A virtual office gives businesses a physical address and office-related services.
With a virtual office, employees can work from anywhere but still have a mailing address, and access to services such as phone answering services and meeting room access.
As technology continues to empower people, remote working has become easier and easier, alongside also becoming more cost-effective. The need for a traditional office is increasingly less relevant for more and more businesses.
But why have a virtual office at all?
Reasons for using a virtual office.
Address credibility:
If you are looking for an address for your business in a good area, such as a central business district, then a virtual office is a great solution. Having a good address gives your business credibility.
Working from home:
As touched on above, you may need an office address, but not actually an office. If you work from home for example it's not appropriate or professional to use your home address as your business address.
Marketing:
Your virtual office address IS your office address, so you can use it for your business in the same way as a traditional office address. So, on you marketing materials, website, on your business stationary, business cards and more. You can even use it for your Google My Business registration as well.
Official business:
It may be that you need to submit tenders or grant applications, and for this an address is needed. A virtual office address is a perfect solution.
Advantages of using a virtual office
All of the above could be handled with a traditional office setup, so why go virtual?
There are three major advantages to consider.
Cost
First is cost, a virtual office being considerably cheaper than renting a traditional office. A virtual office has none of the maintenance and upkeep costs of a traditional office, and doesn't need staffing either.
On the subject of cost, there's also cashflow to consider too. A virtual office can be secured on short-term monthly leases, rather than having to rent physical space with a contract for a year, or two, or more.
Flexibility
Second, there's also flexibility in this sort of arrangement too. If your business changes, there's no waiting for a lease to expire or any cost implications as there would be breaking a traditional longer lease arrangement.
Address
And lastly, a virtual office can provide a mailing address, telephone answering, and videoconferencing services. Therefore, a small business can appear larger than it is.
Summary – What is a Virtual Office
For the right kind of business a virtual office is the ideal solution to cutting costly overheads, giving your team the flexibility to work from wherever they like whilst still maintaining all the benefits a traditional office would supply.
And don't worry, if you do ever need physical space for meeting people It also can provide a physical address (or multiple addresses) for users to meet clients.
If you'd like to know more about our virtual office services for Queensland then head over to our virtual office page to find out more.
Alternatively why not get in touch today by booking a free strategy session with us where we can go through all the questions you may have.
Spread the word! Share this article:
ProfitAbility Virtual Assistance specialises in Small Business Support for Business Owners