What accounting software is right for me?
Spread the word! Share this article: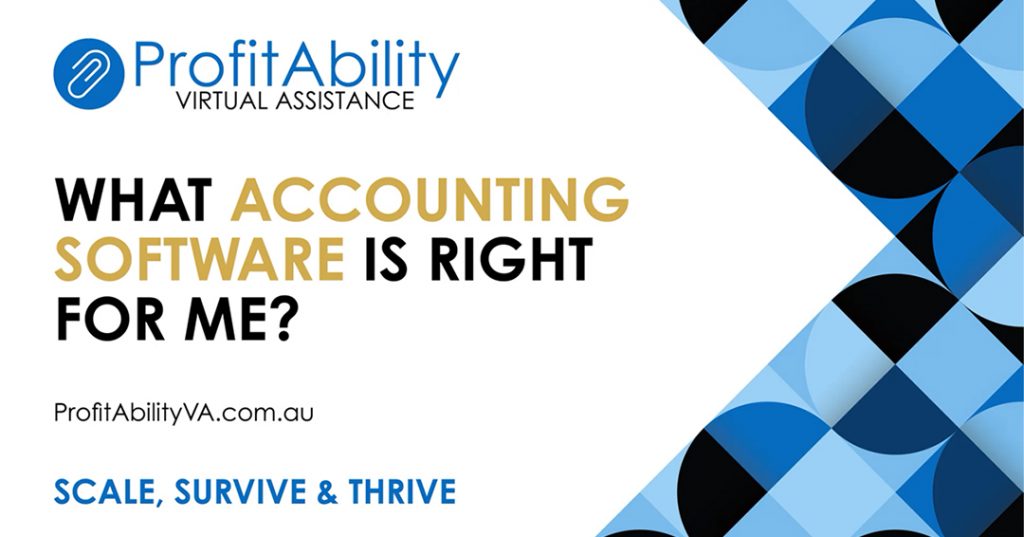 A question we are asked a lot is "what is the best accounting software for small business, which one should I choose?"
The choices can be confusing at first glance, with multiple options available, all with differing feature sets and pricing structures.
In this video Kylie Ufer runs through the four industry leaders (Reckon, MYOB, Quickbooks and XERO), giving a breakdown of each, and a run-through of their strengths and weaknesses.
At the end of the video, she gives her recommendation as to the one she feels is the best, with reasons as to why she has made this pick.
If you'd like to skip through the video to a section you feel relevant here are the timestamps for you.

Table of Contents:
• What we're talking about today 00:00
• Who will benefit from this information 00:45
• What you can expect in this session 01:23
• A little about me (Kylie Ufer) 01:53
• Reckon 03:07
• Reckon has great payroll 03:21
• Reckon – no internet, no worries 03:51
• Reckon STP lodgement 04:44
• Reckon point of sale & inventory control 04:54
• Reckon is slow 06:01
• Reckon isn't spunky 06:45
• Reckon pricing 07:33
• MYOB 08:34
• MYOB can grow with you 08:48
• MYOB 's easy in-tray & receipt processing 09:24
• MYOB has great time & activity billing 10:47
• MYOB doesn't adjust the GST 11:26
• MYOB only has single purpose apps 11:55
• MYOB pricing 13:03
• QuickBooks 13:19
• QuickBooks fantastic price vs ability 13:54
• QuickBooks set and forget payroll 15:01
• QuickBooks can pre-scheduled reports 15:46
• QuickBooks real human support 16:27
• QuickBooks invoices are basic to look at 17:11
• QuickBooks pricing 17:49
• Xero 18:53
• Xero can integrate with other programs 19:36
• Xero support is everywhere 20:10
• Xero has an all-in-one mobile app 21:33
• Xero's bank feed & reconciling issues 22:20
• Xero report dates need improving 23:38
• Xero pricing 23:56
• The experts pick 24:13
• Free gifts 25:00
Length: 27 mins.
I hope you've found this video about what is the best accounting software for small business interesting and useful. If you'd like to know about the accounting services we offer then head over to our bookkeeping page for more information.
If you'd like to get in touch with any questions, or would just like to talk more about your bookkeeping requirements, then book a free 15-minute strategy session where we can run through everything you'd like to know,
Spread the word! Share this article:
ProfitAbility Virtual Assistance specialises in Small Business Support for Business Owners