First Impressions: why professional photography for small business counts
Spread the word! Share this article: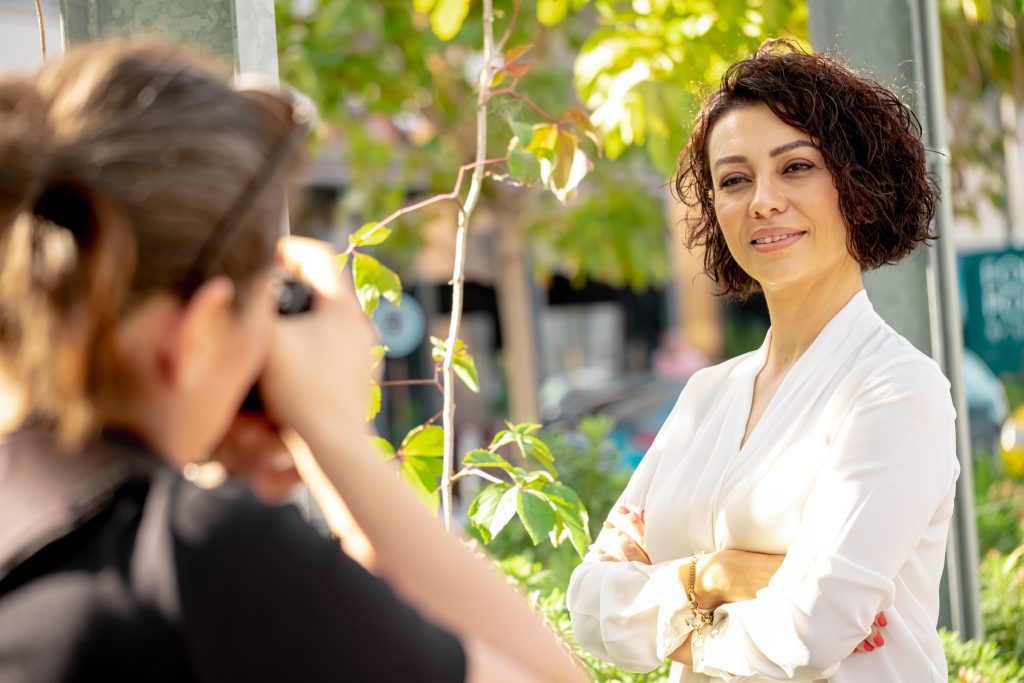 Professional photography for small business is vital for making a good impression, building trust and encouraging customers to transact (i.e. buy!).
We make an effort to look our best when we're networking and meeting business contacts in person. The same should be said for the images we portray about our business, online.
While not many of us are fond of being photographed, the benefits of having photos that best represent your business, far outweighs a fleeting moment of self-consciousness. Plus thanks to Photoshop, even the most non-photogenic of us can be re-touched…bye bye pimples and wrinkles!
Forget lengthy, complicated photoshoots with expensive hair and makeup, professional photography for your small business can be quick and affordable, while still achieving high-quality results.
Some of the key reasons every small business should invest in professional photography, regardless of their size or industry are:
1. People like humans
We crave connection and want to work with people we like and trust. Putting a face to your business adds that personal touch.
People are more likely to engage with a real-live business owner with personality than a nameless, faceless corporation.
2. Establishes like-ability and trust
You may never meet your customers in person. By giving them the next best thing, your headshot, they can see they are dealing with a professional business owner.
Being able to put a face to your business makes customers feel like they can approach you. This is reassuring for anyone who is parting with their hard-earned cash.
3. Creates high-quality impression for grants and tenders
In the highly competitive world of grants and tenders, professional photography for your small business can make you stand out from the pack.
While a grantor isn't going to award a tender based on looks alone, professional photography will give your business a polished appearance.
They can also give the impression of size (i.e. team shots, place of business shots etc.).
Grantors want to see the people behind the business and know they can deliver what they promise.
4. Quickly communicates who you are and what you do
We know a picture speaks a thousand words. Never has this been truer for communicating what your business is about and what problems it solves for your customer.
Especially if your offering is complex or the customer does not know exactly what they are looking for.
Photographs help put things in context without all the techy jargon.
5. Value-add to your marketing and social media
The return on investment for professional photography for your small business is great.
Use them on your website, social media channels, brochures and flyers, tender and grant submissions, small business awards, company bios…and more.
Want to level up and get affordable, professional photography for your small business?
Take advantage of our Professional Photography Pack and receive a number of business photos for less than $300.
This could be a headshot, team shot, hero product or service shot and business HQ shot.
This offer is currently only available to businesses in the Rockhampton Regional Council and Livingstone Shire Council local government areas.
Spread the word! Share this article:
ProfitAbility Virtual Assistance specialises in Small Business Support for Business Owners.
Follow us on Social Media
Ph: 1800 VA HIRE
Suite 6 & 7, 67 East Street
Po Box 736
ROCKHAMPTON QLD 4700